News in tickets, admin notes and several modules!
Today a list of new features and improvements is quite extensive! Apart from changes in the admin panel (concerning tickets, admin notes and other) few modules have been updated (Vultr, Hetzner Cloud, Xero.com and more)!
Admin panel
Today there are two improvements introduced to HostBill Ticketing System. First of all, when there's a new ticket opened by unregistered email you can now not only register the submitter as a new customer but also as a contact of an existing client. When choosing that option you can then select the name of the customer and enter the Contact's details.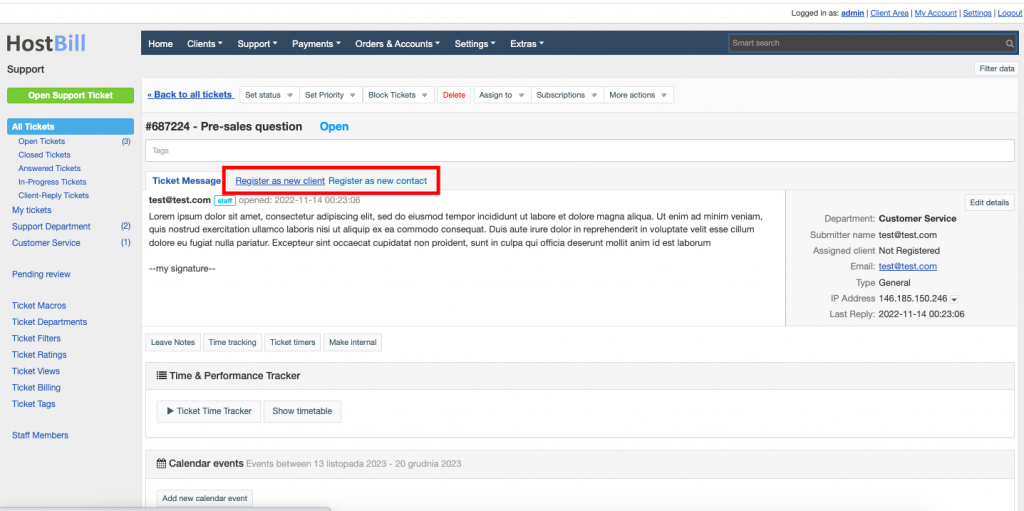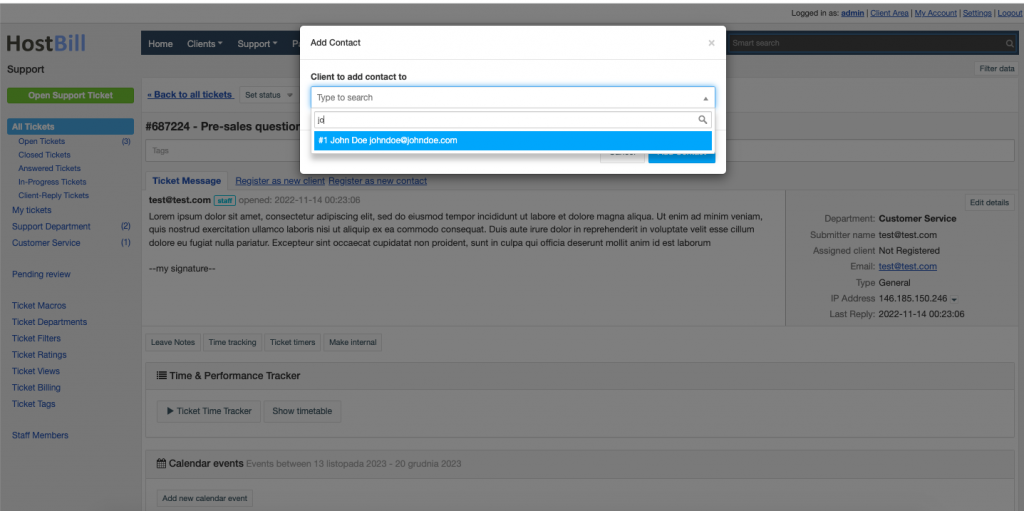 Secondly, when creating a new ticket from ticket reply you can now choose if the newly created ticket should be internal by default or just a regular ticket.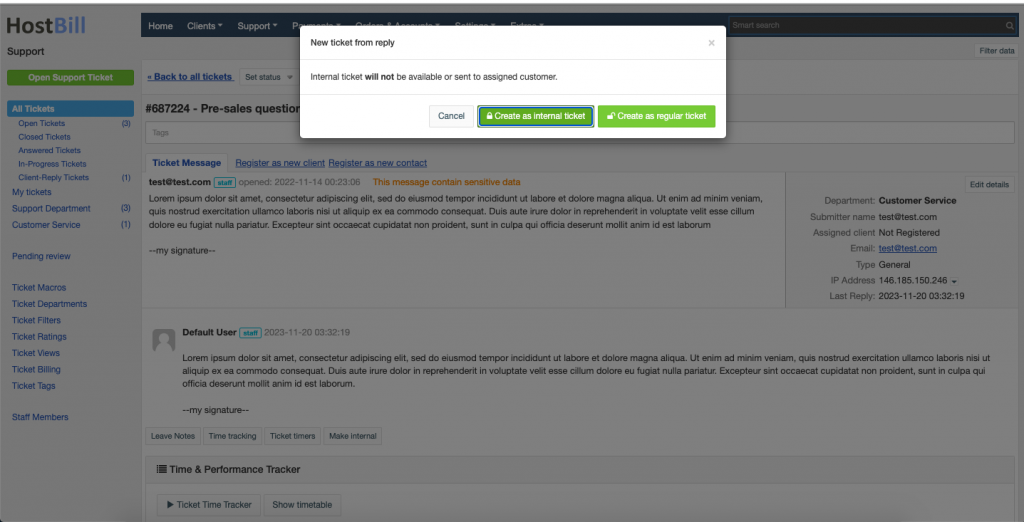 A few improvements concern notes on both sides: clients and admins. Attachments to admin notes are now also added to admin notification about the note. The client viewable note added by staff to account or domain will now send email notification about the new note to the client.
In admin panel there is also a new permission that can be granted to separate staff members or whole Staff Team that allows to edit invoice lock state.
Vultr
The Vultr integration for HostBill enables to sell VPS Hosting by reselling Vultr instances and charge for OS templates and instance size. An update to the module comes with three new features. We added a support for automated backups, an option to enable DDoS protection in product configuration and the ability to define custom cloud-init script per product configuration.
Hetzner Cloud
The Hetzner Cloud module for reseling and automation of Hetzner Cloud Virtual Machines has been equipped with a couple of new functionalities as well. Those include the ability to pre-select firewall and to specify a cloud-init script in product configuration. The module also now supports change package / upgrade.
Other modules
Two domain modules now support nameserver registration feature: IIS.se and IIS.nu. More news from today's release can be found in the Changelog!