New feature: Client Service Groups
Today we're launching a new functionality aimed at improving managing client services: Client Service Groups, which is available in the admin panel.
Client Service Groups
The new Client Group section is placed in Client Profile and allows to create new groups and assign client services to them. Creating a new group is super simple, as you just need to provide the group name and optionally the description, which is visible only for admins. Each client profile can have multiple Service Groups, but one client service can belong to only one group, however there can be services that are unassigned to any group – and that is the default setting. Groups defined in single client cannot be used by other clients.
How to manage Service Groups? You can assign a service to a group or re-assign it to a different group via Service details -> More actions button -> Change service group. By clicking on a group name you will list all services within the group. In "Services" tab in Client Profile you also can browse services by group.
Due to the new functionalities, we also updated the Related Services section. Now it displays related services as before and also the services that are in the same Service Group.
The Service Groups functionality is especially useful when you have clients with many active services. It comes in handy to organize those services. We also added new variable to Invoice Templates giving you option to sort items visually, so the visual representation of used groups will be visible in admin invoice details section.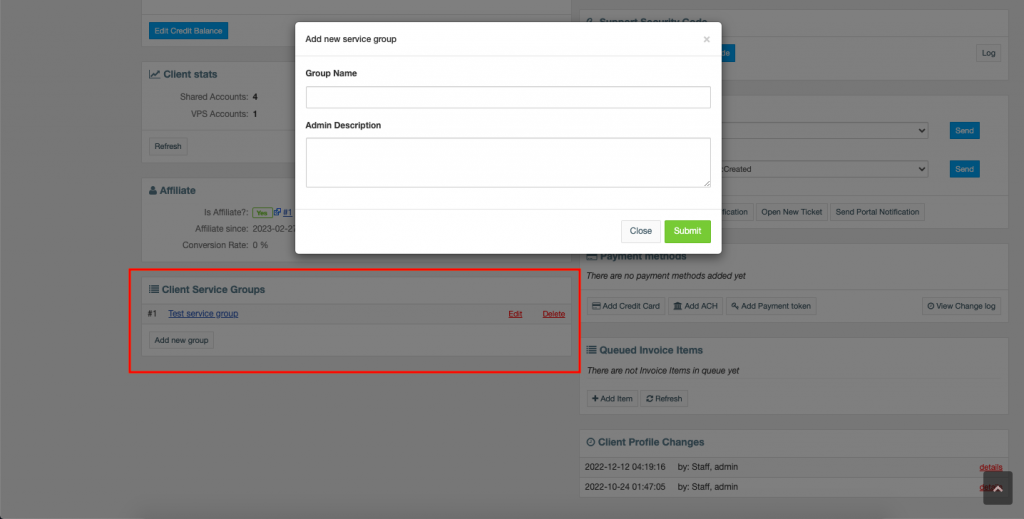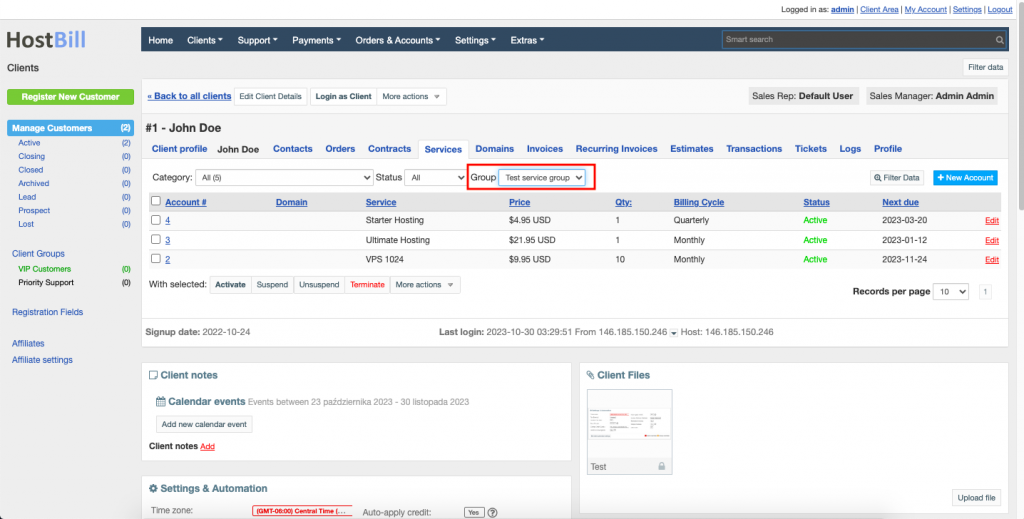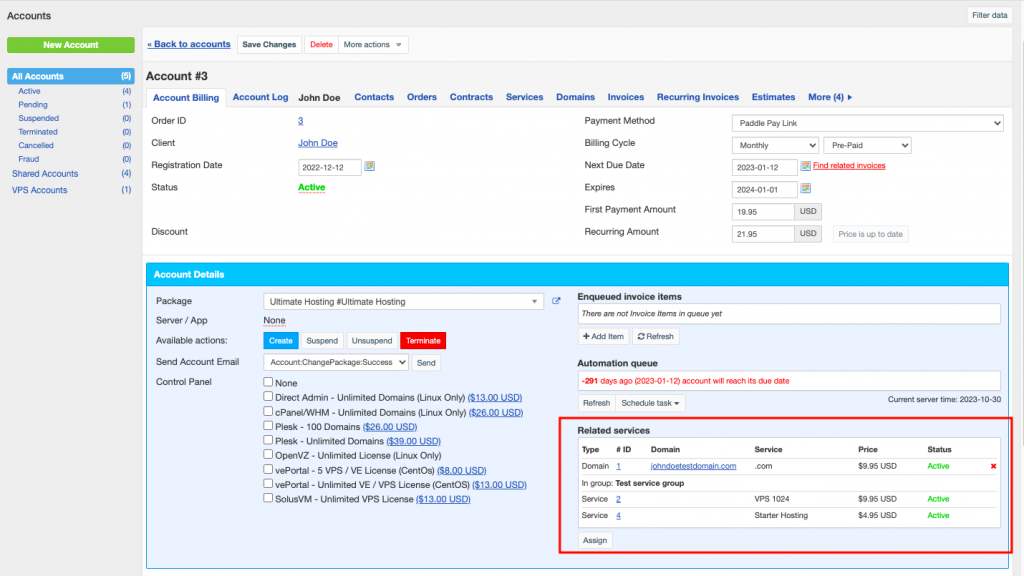 There are some other updates listed in today's release – it's all in the Changelog!