Introducing: ConnectReseller domain module & new ticket notification options
Last week it was a new payment gateway, this time it's a new domain registrar integrated with HostBill. ConnectReseller module is now available for all our users! In other news there are new ticket notification options, admin only description in Forms, support for emoji characters in Templates & more!
ConnectReseller domain registrar module
ConnectReseller is a reseller arm for OwnRegistrar Inc., an ICANN Accredited Domain Name Registrar. It is an easy to use platform which provides hassle free domain management and a popular domain reseller program which offers a profitable reselling business advantage. Now ConnectReseller is integrated with HostBill, so you can sell ConnectReseller domains using all HostBill advantages, including powerful billing and domain management automation! For this module, automation covers domain registration, transfer, renewal, synchronization and import of all existing domains from the registry into HostBill. Additionally, client functions enable customers to manage contact details related to domains they have registered with you and to change nameservers the domain is pointing to. The module, as almost all domain registrar modules available for HostBill is free for all our users.
Ticket notifications
Among various support ticket options for your support staff you can also enable various notifications, set triggers, frequency etc. In "Staff Notification" section you can select staff members who will receive notification about ticket reply in a ticket from the other staff member. Until now, the options included all staff members or none. Now, there's another option available allowing to send notifications to other entitled staff members, but not the one who created reply/ticket.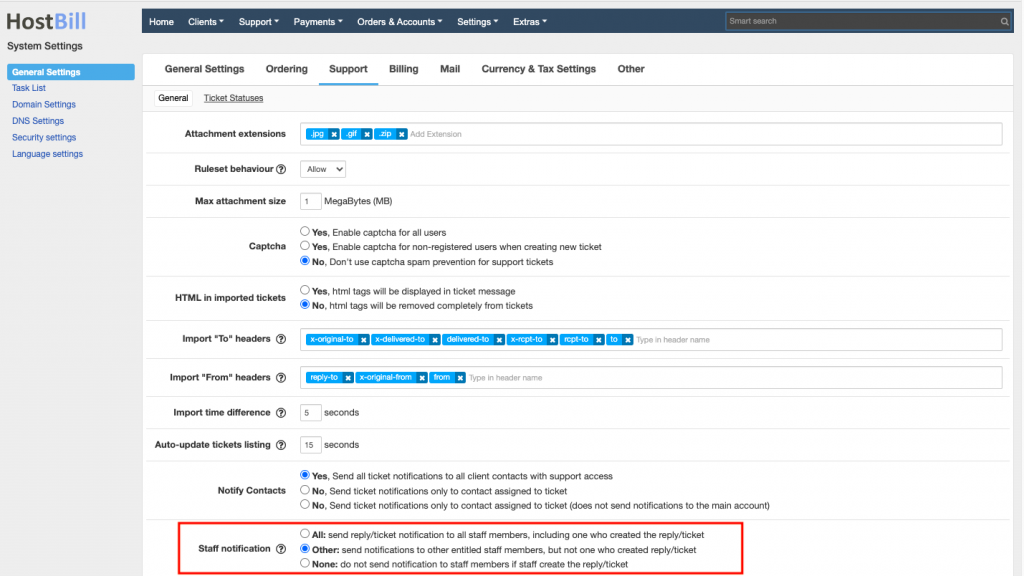 There is also a new setting in Ticket Departments. When it comes to ticket notifications you can control when the notification should be sent to ticket department members. New option allows for "Moderate" department notifications, where if ticket is not subscribed, all entitled members get notifications. If however the ticket has subscribed staff, only those staff members will be notified. "Moderate" notifications fill the gap between "Medium" (Send notification to client and entitled staff members) and "Low" (Send notification to client and only to staff member subscribed to ticket) and full list of notification options also include "High" (Send notification to client, subscribed staff and all staff members in this department) and "Off" (no notifications at all).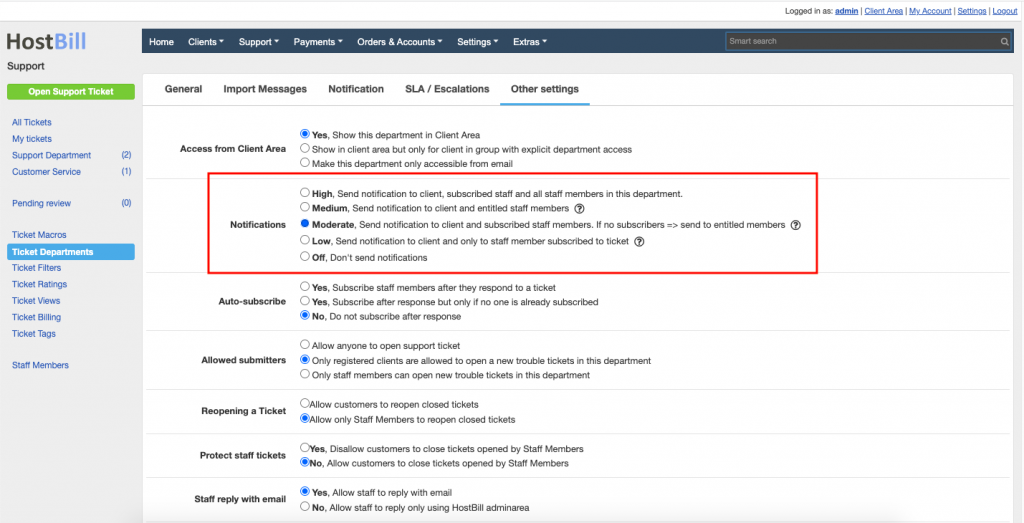 Forms: admin only description
Forms is HostBill way for your clients to configure their products during order by supplying additional information, using wide range of field types. Now it is possible to add an admin only description for form fields, apart from the description for clients. The description is then visible when placing the order from the admin panel and in the account details.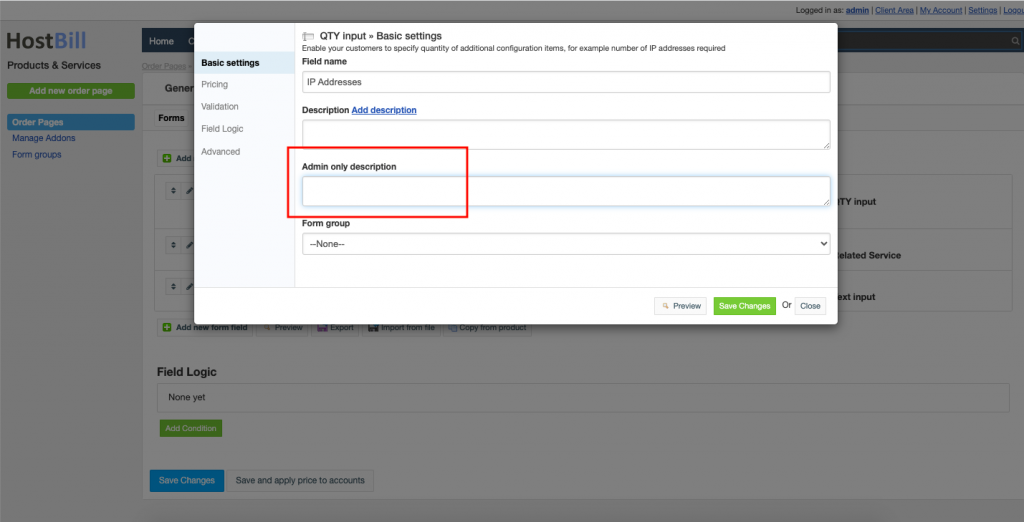 In other news, maybe not game-changing but definitely adds more fun to your emails! Now Email Templates can support emoji characters!
There's more changes in today's release – check them in Changelog!