PayNow payment gateway & Quantity-based Products
Flexible and multi-functional product configuration is one of the greatest HostBill advantages. Today we're presenting new feature for product settings: Quantity-based Product. We're also introducing a new payment gateway and as always, a number of other improvements!
PayNow Payment Gateway
PayNow is a payment gateway created by mBank. It's an innovative and secure payment solution for ecommerce enabling to pay via mobile device using various payment methods.  HostBill supports PayNow payment gateway for collecting payments out of the box. PayNow offers offsite payment processing, which means it requires redirecting customer to gateway frontend to finish payment. It also supports one-click refunds processing for your staff members – transaction can be easily refunded from invoice details!
Quantity-based products
HostBill prides itself in a very flexible product configuration and today we're happy to present yet another product configuration option: quantity-based products.
When you enable QTY-based Services in Product Settings, order of N-times of this service by staff will result in creating a single service with multiplied quantity, instead of multiple accounts. In related accounts, a QTY field will be displayed, allowing to define the quantity of given product/service. When the invoice is generated, the recurring amount will be multiplied by product quantity and all of this will be reflected on the invoice. The product quantity is now also displayed on the account listing site. At the moment, the option to create quantity-based products is reserved only for staff members and is possible from the admin panel.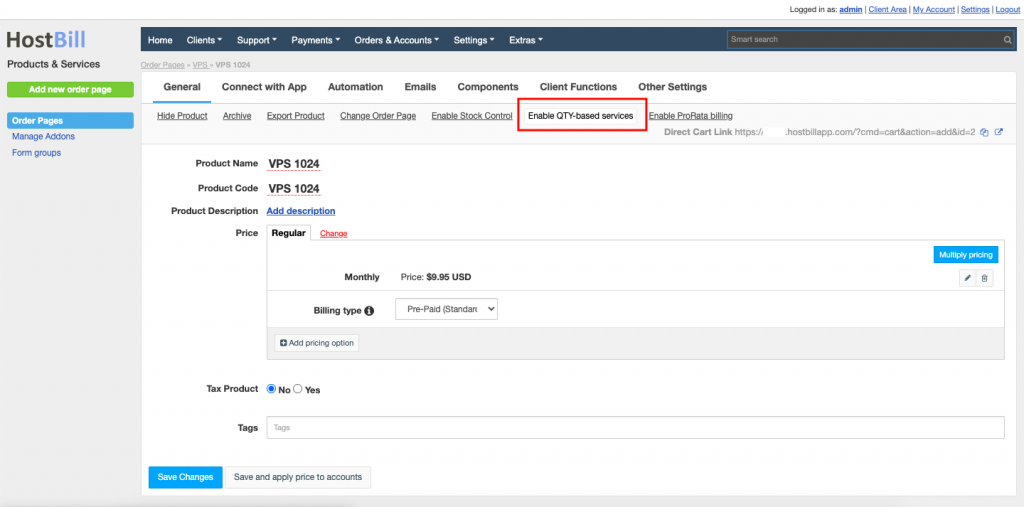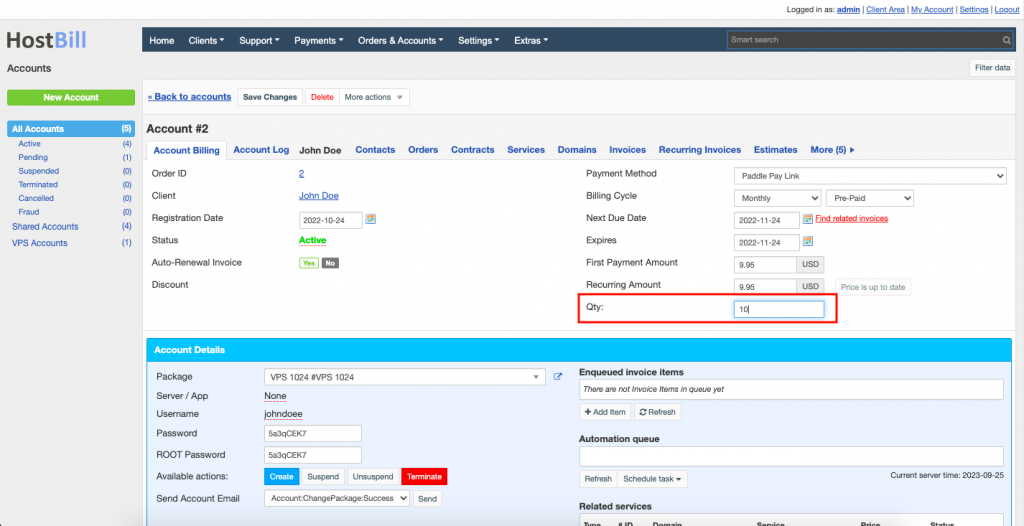 Another new option in products, is the ability for staff to see the lowest product price when working with order drafts. This functionality is especially helpful when there's multiple similar products available as it helps to differentiate them and quickly find the correct one.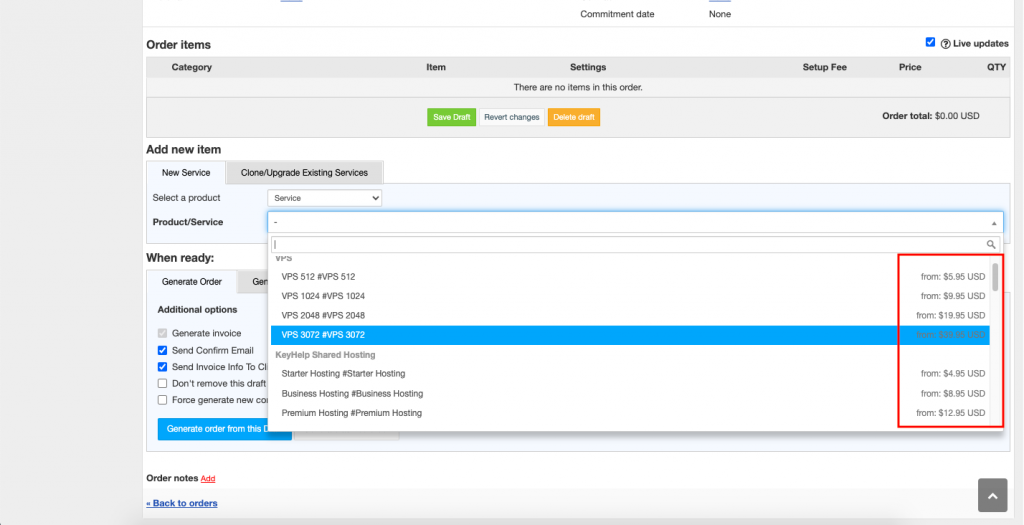 Forms: Text fields update
Text input, Text area and Text block are types of Form fields that allow to gather additional details about purchased items configuration from clients. For all of those fields, an initial default value can be set. New configuration option in Input settings enables to use current default value for all existing accounts/domains using given field.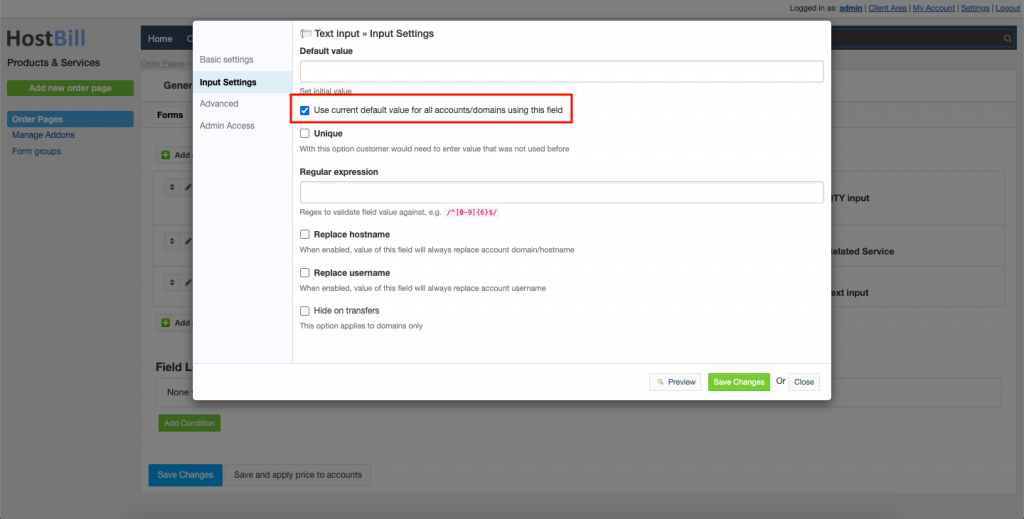 This week's release also gives you the ability to activate and deactivate a related component. In Tickets, clients can now specify CC list. Modules list that have been updated today with new functionalities include InternetX, Stripe.com, Sepa Direct Debit and GlobeSSL. All details in Changelog!