April 19th, 2011
Annoucements, Modules
HostBill users recently reported issue with OnApp 2.1RC4 module.
Problem:
When creating billing plan using API its not possible to create machine as client, as OnApp throws HTTP500 + bad response error.
Solution:
We've created patch for OnApp Full-Featured module 2.1. To apply it please download your copy of module again from our clientarea, and extract archive contents
in main HostBill directory.
Patch drawbacks:
This patch hard-codes clients' cpu-shares to unlimited (its not setting cpu-shares limit in OnApp), and for new machines created from HostBill clientarea it sets cpu-share to 1, despite of slider settings.
Please note:
This is temporary patch, once OnApp will fix this bug with next RC/Stable version we will upload regular version of module with working CPU-Shares limit.
Tags:
bad response
,
hostbill
,
http500
,
onapp
,
patch
Do you offer simple Cpanel hosting, and do your customers keep bombarding you with questions about terms beginning with "CLOUD"?
– Cloud Servers
– Cloud Storage
– Cloud Hosting
– Cloud Services
Why not compete with the big hosting providers?
With OnAPP + HostBill you have cloud technology ready to go!
You can see an example of integration here: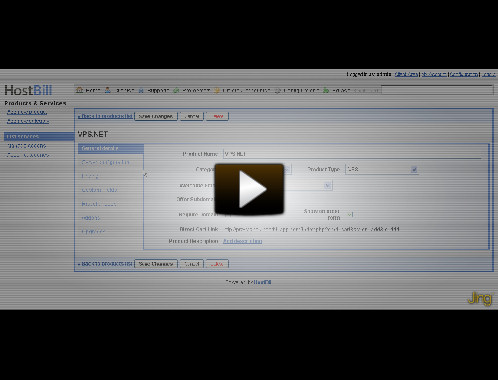 The new HostBill contains the powerful OnAPP module, which will allow you to resell your Cloud and enable your clients to manage their own VPS servers. There's only a few days to wait until the new HostBill arrives!
Tags:
cloud
,
module
,
onapp
,
vps