Sell VPS Hosting with VMmanager and HostBill!
Thanks to the new VMmanager integration you can now sell and automate VPS Hosting! Check what else is new this week in HostBill!
VMmanager integration
VMmanager is a solution developed by ISP System and a convenient tool for centralized management of computing and network resources, which allows to manage a virtual environment to host any company services. We're now happy to launch new VMmanager module! Thanks to HostBill integration you can sell and manage VMmanager VPS Hosting, use various product configuration options offered by HostBill to create your product and set up your automation. HostBill will handle billing, invoicing, creating user accounts and virtual machines, upgrading the resources and the whole account lifecycle! Client panel provides end customers with the ability to manage VMs: start, stop and reboot and enables to display login details or SSO/Login to VMManager for machine management.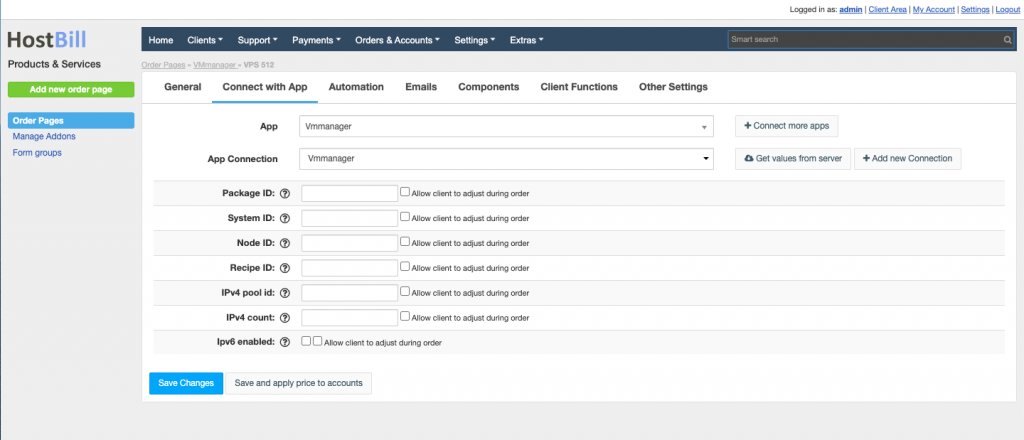 VMmanager is one of the multiple Cloud & VPS hosting integrations available for HostBill – you can check them all here!
Admin area updates
In today's release we're also introducing a new widget for your admin dashboard which shows staff online, their usernames, gravatars and IPs. Various listings in admin area now give you the opportunity to quickly lookup, ban and geolocate IPs. We also added the option to fast multiply pricing cycles in admin panel. Further improvements in Related Services include logging staff username when making changes to related services.
New in modules
As usual there is also a number of updates for various modules. MultiBrand users will be happy to know, that the module now supports Inventory Manager. Enhance Shared Hosting module has a better error reporting for when password complexity is not sufficient for new accounts. Dynadot domain registrar has the ability to specify custom API endpoint. ResellerClub module now allows to use own endpoint API.
All updates are listed in Changelog!