New feature – Related Services
Most hosting providers offer services that can be combined or bundled together. Effectively managing the services and knowing which are related or assigned to another is the key to success. Hence our new feature: Related Services will make it easier for both admin and the client to assign and manage related services.

Until now, in HostBill a client did not have the possibility to assign a newly ordered service to any previously purchased service – for example when client ordered web design they could not choose to which account assign the service to.  If the client ordered the service with sub-products, the sub-products were not listed in the service details in admin portal. The admin had to go through related orders to see if there were any sub-products or services related. If a client ordered the service with domains, the admin was not able to see that in service details.
From now on, all sub-services ordered with a given service are assigned to this service and listed in the service details.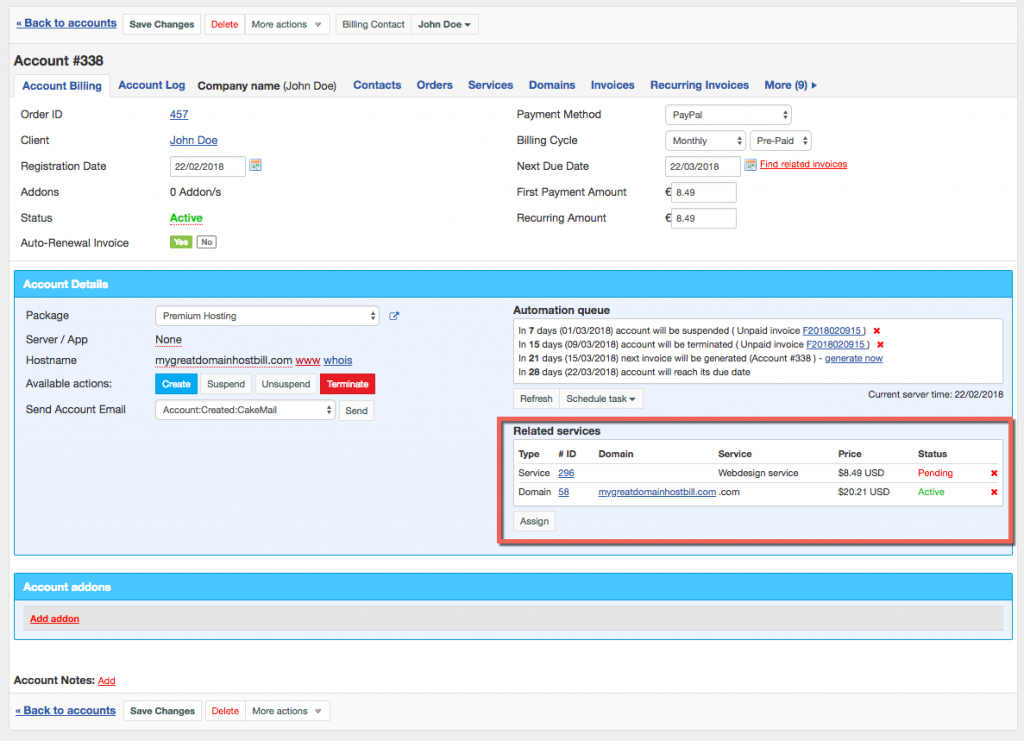 Benefits for the client
When placing a new order, the client has the option to choose previously bought service to link it with the newly ordered one

When browsing service details the client can choose the option "Related services" to list all services related
The client functions are optional and it's all up the admin which to enable in client area.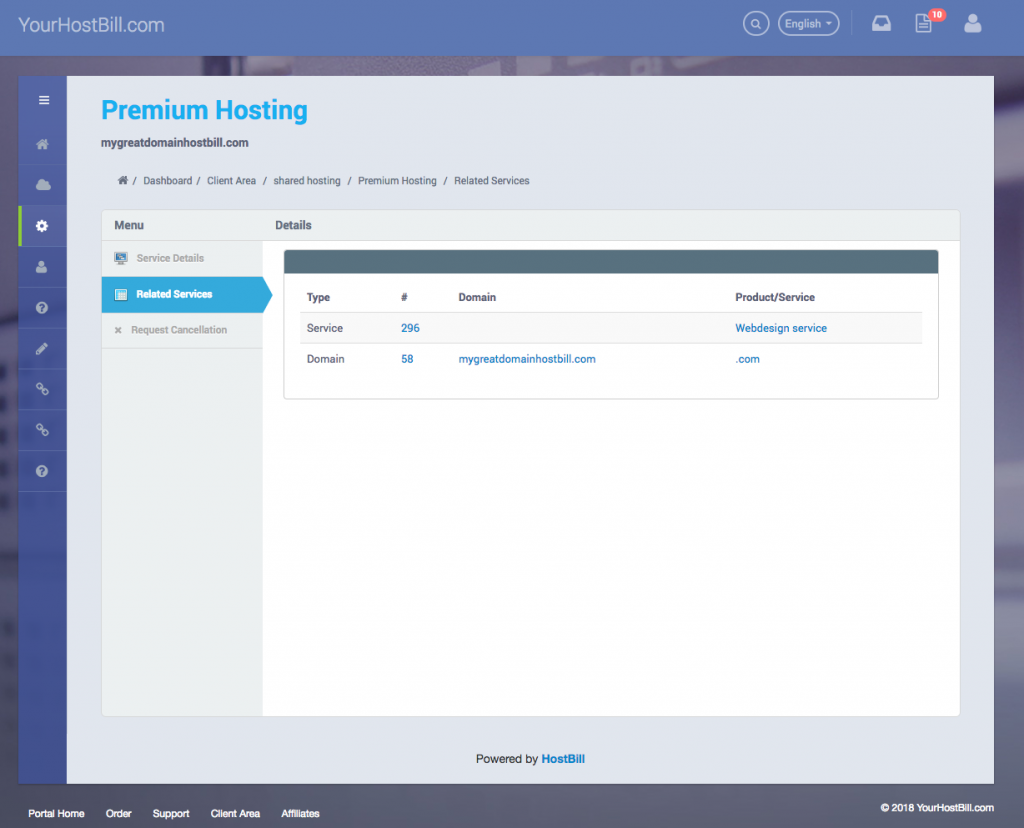 Sample use cases
The are managed services, that require assigning the account/domain:
Install SSL certificate
Design a website
Server management
Install software on server
Setup backups
When ordering such managed service, the client can choose on which account/domain the service should be deployed.
Benefits for the admin
The admin can easily see if a given service is related to other services or domains purchased by the client
The admin can at any time add/delete service/domain related to the service that they manage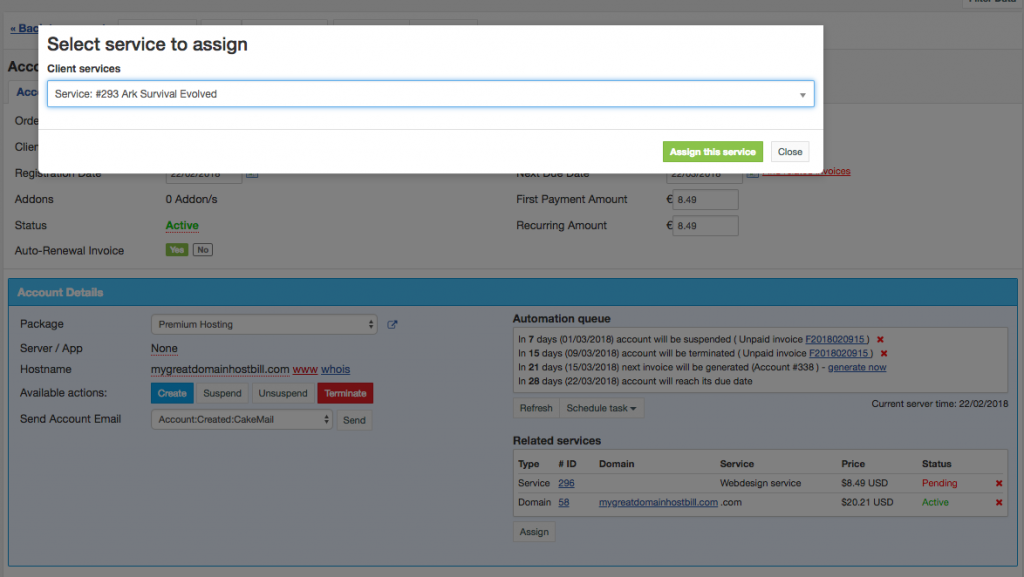 Discover all new features (in ISP Manager, Proxmox, IPAM modules and more) introduced to HostBill with this week's release in our Changelog!